ROB'S HAM SHACK
Amateur Radio and Antique Radio Equipment
QRP Equipment
Copyright © 1999-2002 Rob L. Dey rdey@natradioco.com KA2BEO
All Rights Reserved
Accessories
Battery Pack
A portable 12Vdc @ 1.2A (maximum) battery pack with built-in battery charger.
The Battery Pack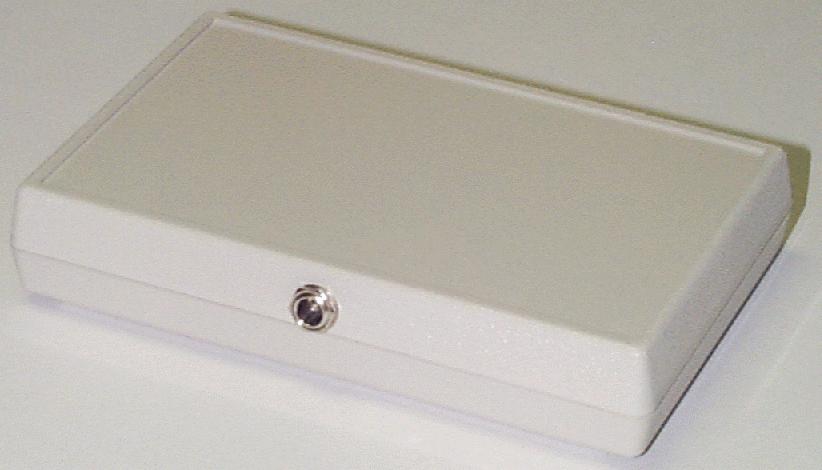 Inside the Battery Pack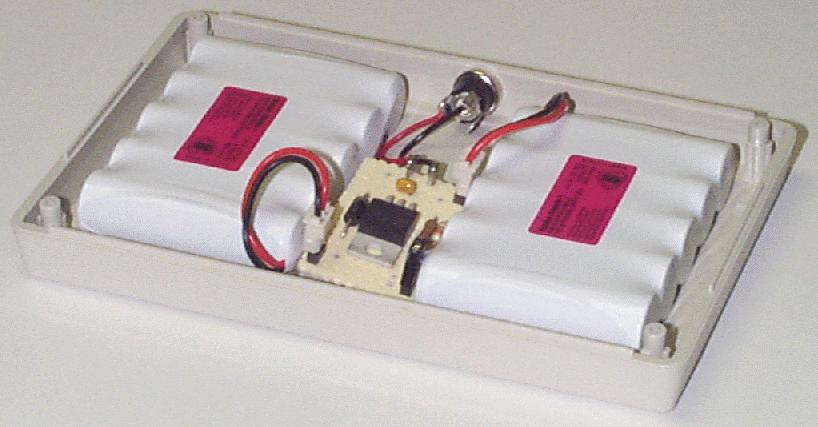 The Battery Pack Schematic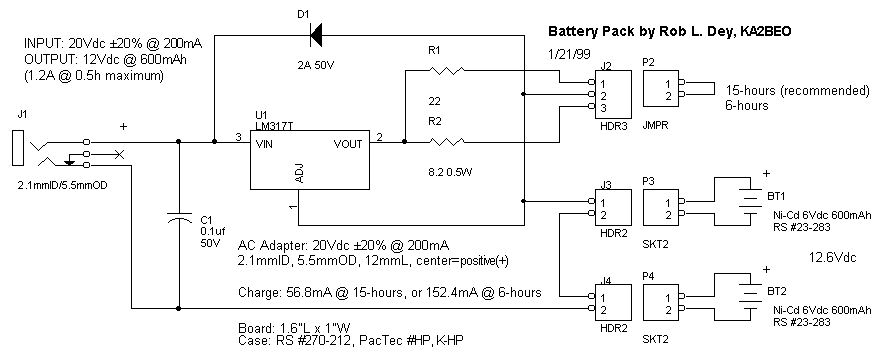 The batteries are RadioShack #23-283 cordless telephone replacement batteries.
The case is a RadioShack #270-212 (PacTec #HP or K-HP) 3.60"W x 5.75"L x 1.12"H.
Learn all about the Battery Pack

To learn more about this fun project, read the complete details published in the March 1999 issue (Volume 2, Number 3) of The ARS Sojourner at the Adventure Radio Society Web site.
Read the Battery Pack article (online) PDF.