ROB'S HAM SHACK
Amateur Radio and Antique Radio Equipment
HOME PAGE
Copyright © 1997-2002 Rob L. Dey rdey@natradioco.com KA2BEO
All Rights Reserved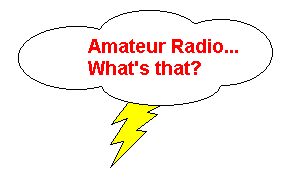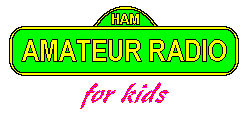 ---
We have moved...
Please visit (and bookmark) the new Nat Radio Co. web site!

For your convenience, the Rob's Ham Shack web site has been archived here as well.
---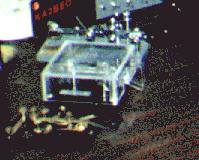 Click on KA2BEO to hear Morse code telegraphy in action!
My Collection
History, descriptions, and photos of each key and related item in my collection, which includes telegraph keys, bugs, paddles, sounders, and relays.
Projects
Construction details of a few special keys, and other related projects.
Code Practice

Try your copying skills with this FREE on-line code practice.
CW Midi for Windows

Home of CW MIDI - The World's first TEXT-to-MIDI conversion software! Create Morse code files from ASCII text that play on your sound card.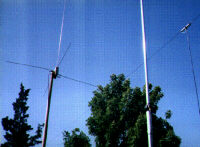 Ground-mounted Verticals
Designed verticals for you to build.
Mini Loops
Designed loops for you to build.
Rotatable Dipoles
Designed dipoles for you to build.




Free Software
Absolutely free application software for you to download.

It's here! Free CW MIDI software to create Morse code standard MIDI files from ASCII text.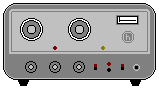 QRP Equipment

Low-power transceiver and accessory projects.
More Web Sites

Catagorized links to other Ham sites.
Unidentified Coin

Please help to identify this unique coin.
Fishing Holes
Links and information about fishing.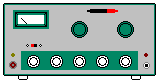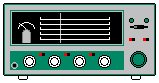 Comments or questions?
You can e-mail me at rdey@natradioco.com.

Don't forget to surf the airwaves too! You can e-mail me via Packet Radio at my home PBBS address: KA2BEO@WT3V.NJ.USA.NOAM.

Thanks for visiting! Before you go, check out my QSL card. I'll see you on the air next Field Day. 73, Rob.





Rob's tips | Amateur Radio explained | Kid stuff
---
WEB SITE HISTORY
http://www.myhost.com/rdey 04/01/1997 to 07/13/2001
http://members.myhost.com/rdey 07/13/2001 to 12/31/2001
http://www.natradioco.com/rdey 12/01/2001 to 11/26/2002
http://www.natradioco.com/rdey 11/16/2002 to PRESENT (new host)
PREVIOUS UPDATE: 12/01/2001 LAST UPDATE: 11/22/2002
---
<! Awards> AWARDS...